Trademark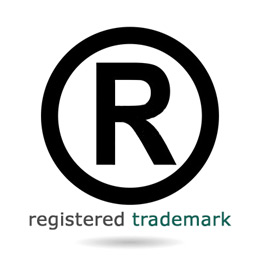 A trademark serves as a sign to differentiate the goods or services of a company from the goods or services of another. Primarily, words, pictures and combinations of words and pictures are protected as trademarks. In addition, however, special trademark forms like three-dimensional marks, sound marks and possibly colour marks and advertising slogans can also be protected.
The trademark protection can arise by usage as well as by the registration in a trademark register. The latter is highly recommendable because a trademark protection arisen by use is difficult to prove and the costs for adducing such evidence are a multiple of those of a trademark registration. The German Patent and Trademark Office officially examines in an application procedure if any absolute grounds for refusal occur. The pending trademark has to possess the capacity to distinguish goods and services from one undertaking from those of another and additionally confer distinctiveness with respect to the claimed goods and services. After positive conclusion of this examination, the trademark will be registered and this registration published in the Trademark Journal. A three-months objection period then starts within which third parties can file an opposition due to trademarks subject to possible confusion that are protected for identical or similar goods or services. In such case, the German Patent and Trademark Office will decide within the opposition procedure if the submitted trademark can be confused with the older trademark.
The protection goes beyond the goods or service for which the trademark has been registered and also extends to similar goods or services. Likewise, the protection does not only extend to identical, but also to trademarks similar to the protected trademark. The similarity of the juxtaposed goods or services interacts with the similarity of the trademarks to be compared. Unlike patentable inventions or designs, a trademark application does not need to be new on its filing day. Holders of identical or similar marks can take measures against a younger trademark.
Trademarks have to be used within five years from their registration. Afterwards, the use may not be interrupted for more than five years. A trademark that is not been put to genuine use can be cancelled upon formal request. With such a trademark, no successful opposition is possible either.
The duration of a German trademark is 10 years. It can be extended by 10 years, respectively, as often as desired by payment of a renewal fee.
In addition to the national trademark protection, the possibility also exists to obtain trademark protection abroad as well. In this context, it is possible to claim the priority of the initial German application for subsequent foreign applications as far as the subsequent application abroad is filed within six months. For an international extension of the protection, there is also the possibility of an International Registration ("IR Mark") as far as the countries for which the protection is intended have entered the Madrid Agreement on trademarks or its protocol. A prerequisite for this is the existence of a national basic mark or, since October 2004, also of a EU trademark. The latter is registered with the European Union Intellectual Property Office (EUIPO) and effectuates, as a uniform protective right, an overall protection for all EU countries.